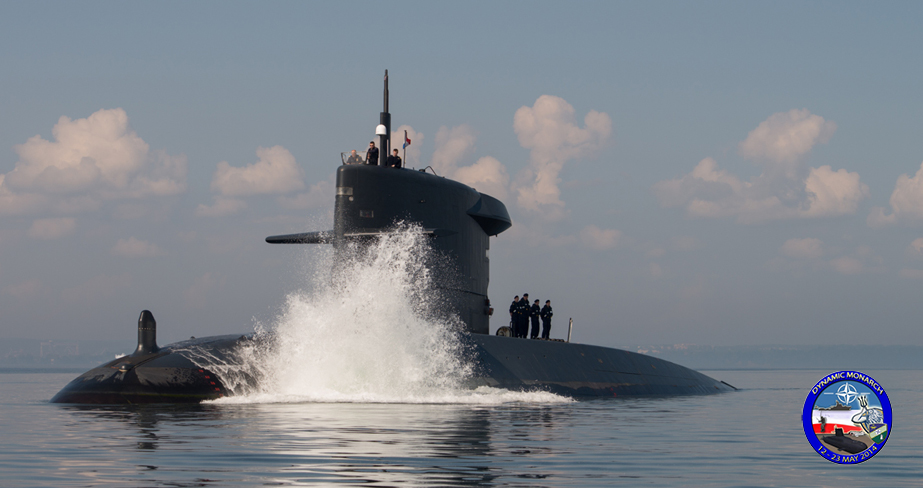 BriarTek Device Utilized During NATO Sub Escape Exercise
Gdynia, Poland – Ships, submarines, and aircraft from 18 NATO and non-NATO nations participated in the most recent NATO submarine rescue exercise. This rescue exercise, that was called Dynamic Monarch, took place in the Baltic Sea off the coast of Poland from May 12-23. "This exercise takes place every three years to test international forces' interoperability and ability to respond to submarines that have been disabled, anywhere in the world, utilizing the International Submarine Escape and Rescue Liaison Office (ISMERLO) and emergency response procedures and equipment."1
» Click to view photos from this year's exercise at the NATO Facebook page.
This year's exercise included three submarines settling to the bottom of the ocean and a NATO Submarine Rescue System (NRSRS) mate to its rescue hatch to test rescue procedures and equipment. This year's exercise also included the first-ever submarine escape where a submariner exited a submerged vessel in a submarine escape suit with BriarTek's patented ORCA® submarine escape beacon – the ORCA TX-103SE.
The ruggedized ORCA® transmitter (TX) is manually activated and attached to the submarine escape suit prior to the escapee entering the escape chamber. Once the escapee reaches the surface, the transmitter sends a signal to the vessels in the area, which can then locate and rescue the escapees. As the ORCA system is interoperable with all ships in the area that have the system installed, any vessel can assist in the location and recovery of survivors cialis side effects .
Bill Dull of BriarTek was present with other international observers on the nearby Royal Netherlands Navy support vessel, the NHLMS Mercuur at pacificdreamscapes.com. Dull expressed his pleasure in the performance of the ORCA TX-103SE, "I was extremely pleased to see that the BriarTek equipment performed as it was expected. If this had been an actual escape as opposed to an exercise, the escapees would have been found and recovered thanks to the ORCA Submarine Escape Beacon."
BriarTek's lifesaving safety equipment is installed on every U.S. Navy ship to help find people fast.
Headquartered in Alexandria, Virginia, BriarTek, Inc., manufactures and markets a full range of commercial- and military-grade man overboard indicators (MOBI) and personal locator devices. Deeply-rooted in the protection of U.S. Navy and commercial fleet personnel, the company also offers a line of personal locator beacons designed for recreational boaters.