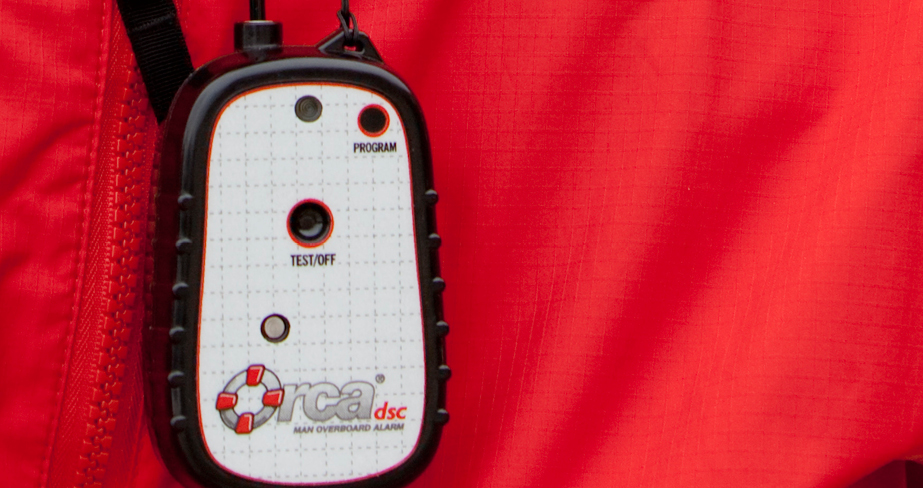 BriarTek Introduces ORCAdsc
Life-Saving Technology for Boaters
04/29/2010
Alexandria, Va. – BriarTek's ORCA line of Man Overboard Indicator (MOBI) devices has proven itself through thousands of hours of real-world use aboard the vessels of the United States Navy, and has saved the lives of dozens of U.S. servicemen and women along the way.
BriarTek's first foray into recreational and small fleet applications, ORCAdsc (Digital Selective Calling) is the only licensed and approved Maritime Survivor Locator Device (MSLD) of its kind.
Matched to a user's unique Mobile Maritime Service Identity (MMSI), ORCAdsc's beacon is fully programmable to a user's pre-determined VHF radio channel.
From Overboard to Onboard in Minutes
Measuring only 3.5 x 2.27 inches, and weighing in at only 3.1 ounces, ORCAdsc is easily worn on a user's life vest or as a lanyard. The device begins transmitting a signal to the user's VHF radio within five seconds of submersion in either fresh- or saltwater, as well as illuminating its integrated strobe light for improved visibility. Once activated, ORCAdsc has a battery life of 18 hours.
ORCAdsc's dual-mode transmitter broadcasts its signal to VHF channel 70 (DSC) and standard SAR (121.5MHz) frequencies. ORCAdsc is also compatible with new Radio Technical Communication Maritime (RTCM) standards for MSLD's.
BriarTek's ORCAdsc
In a fleet application, each user's transmitter may also be programmed to the VHF radios of all other boats in the group, making ORCAdsc the perfect safety accessory for regattas, poker runs, small commercial fleets, and read more here about post construction service dublin.
In a man overboard situation, ORCAdsc powerful rescue beacon can be tracked from up to two nautical miles away by a small craft. Additionally, larger vessels featuring stronger VHF receivers are able to track ORCAdsc's beacon from up to five nautical miles away, while U.S. Coast Guard and other rescue aircraft may track the signal from up to 20 nautical miles.