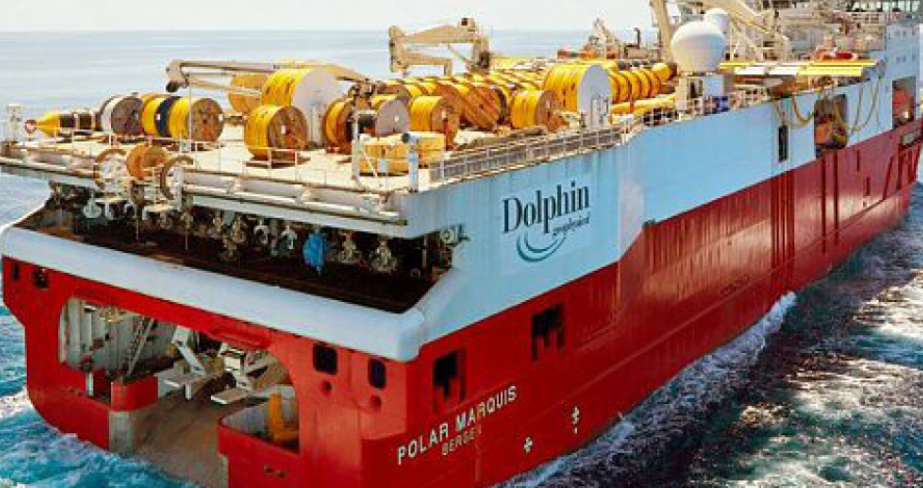 Dolphin Geophysical Turns to BriarTek
Dolphin Geophysical AS, headquartered in Bergen, Norway, is a full-range asset light supplier of marine geophysical services globally. Dolphin operates a fleet of new generation, high capacity seismic vessels and offers contract seismic surveys, multi-client projects, and processing services worldwide.
Dolphin Geophysical is at the top of their industry and safety is paramount at all times. To increase the safety of their crew, they turned to the system the U.S. Army and Navy use: BriarTek's ORCA man overboard alarm system.
After being immersed in water for 3-5 seconds, the ruggedized ORCA transmitter (TX) sends a signal to the vessel, where the receivers (RX) identifies, by name, the person who has fallen from the vessel, as well as the GPS location where the individual entered the water, and the time elapsed from the David York Tax Services MOB. The Direction Finder (DF) then provides a relative bearing of the survivor to the vessel. This is a preferred solution over GPS or AIS due to the delayed response compared to the immediate response of the DF up town jungle. With this information sailors can be recovered quickly. Additionally, the ORCA system is interoperable with all ships in the area which have the system installed.
Headquartered in Alexandria, Virginia, BriarTek, Inc., manufactures and markets a full range of commercial- and military-grade man overboard indicators (MOBI) and personal locator devices. Deeply-rooted in the protection of U.S. Navy and commercial fleet personnel, the company also offers a line of personal locator beacons designed for recreational boaters.