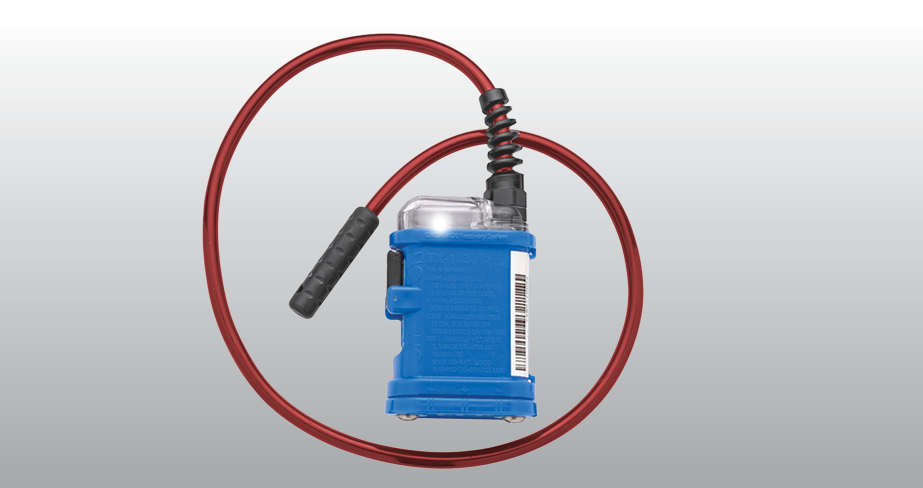 Intrinsically Safe Life-Saving Technology for Offshore Personnel
08/01/2010
Alexandria, Va. – BriarTek's ORCA TX-103IS (Intrinsically Safe) man overboard indicator (MOBI) is the safety beacon no offshore worker should ever be without. Designed specifically for use in dangerous and volatile environments, BriarTek's ORCA TX-103IS is certified as a UL913 Intrinsically Safe Apparatus for use in Class I, II & III, Division I Hazardous (Classified) locations.
Activated within 3-to-5 seconds of a submersion in fresh- or saltwater, the transmitter signals the ORCA receiver aboard a user's ship or drilling platform and illuminates its integrated strobe light for improved visibility. Once activated, ORCA TX-103IS has a 36-hour battery life.
Taking the "Search" out of Search and Rescue
Factory-programmed to signal all other ORCA receivers within range, ORCA TX-103IS is the perfect life-saving accessory for use in hazardous offshore operations. The model not only broadcasts its user's relative bearing, but his identification information, as well. The unit's beacon can be tracked by any Search and Rescue (SAR) assets utilizing Radio Direction Finders (RDF), and provides continuous relative bearing to the user's location. The unit's trackable distance depends on antenna height and weather conditions, though U.S. Navy experience has documented an effective range of up to 18 nautical miles (nm), aiding in swift and life-saving recovery efforts.
Measuring 3.18 by 2.2 inches, and weighing only 6.6 ounces, ORCA TX-103IS is significantly smaller than comparable units, allowing for easy integration into a user's work uniform or floatation device.
Inside "Intrinsic Safety"
Intrinsic safety is a requirement applying to devices operated in areas where the potential for fire or explosion exists due to gases, dust or flammable fibers in the atmosphere; an intrinsically safe piece of equipment will not cause a fire or explosion by igniting flammable agents.
Intrinsically Safe approval certifications are comprised of multiple classes, groups and divisions that correspond to the specific hazardous environment in which a device is approved to operate. Each class consists of two divisions, and certain classes have multiple groups. While Class I includes flammable gases, Class II includes flammable dust. Class III includes flammable fibers. Each class also has two divisions: Division 1 includes environments where explosive material is present in the air at all times, while Division 2 includes environments where explosive material is stored in sealed containers and is only present for short intervals (when a failure occurs or during maintenance).