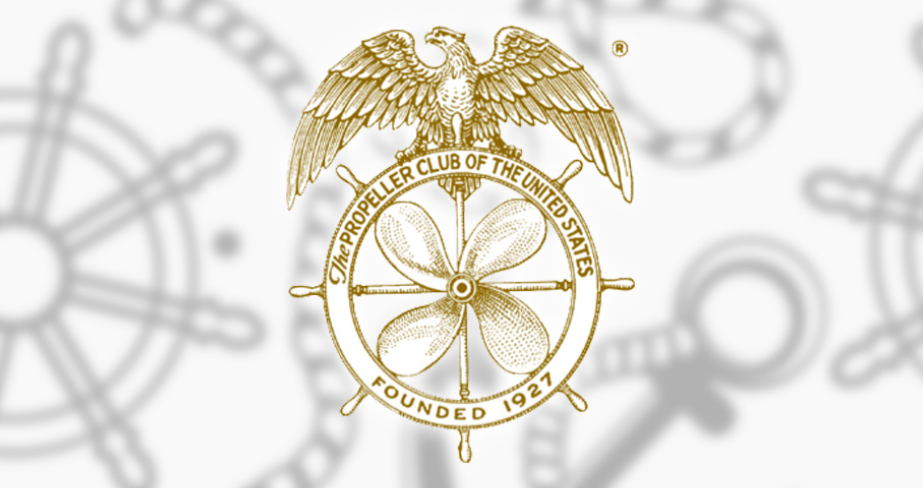 Paducah Propeller Club Taps BriarTek
BriarTek invited to discuss fall overboard dangers
PPCOn Tuesday, September 17, BriarTek's Bill Dull addressed the Paducah Propeller Club at Whalers Catch, French Quarters in Paducah, Kentucky. Mr. Dull addressed the club, devoted to the promotion of the maritime industry, commerce, and global trade, on the importance of fall overboard detection and recovery and demonstrated BriarTek's state-of-the-art technology dedicated to saving sailor's lives.
For the 13-year period ending in 2012, there were an average of 66 fall overboard (FOB) incidents according to the American Waterway Operators Statistics Subcommittee Report. For that time period, the largest number of fatalities, 66 of 133 or 50%, has been attributed to falls overboard (source: USCG). Two factors, more than any other, contributed to the successful rescue of a fall overboard: a personal flotation device and a way to be found. Most FOB accidents occur when it's dark (86% according the AWO Safety Statistics Subcommittee Report). In addition, two-thirds of all fall overboard incidents are un-witnessed (source: USCG).
With more than 100,000 ORCA transmitters in use on every U.S. Navy ship, ORCA is the sole provider of man overboard indicators for the United States Navy and is currently being installed on U.S. Army ocean-going vessels. BriarTek has helped the U.S. Navy dramatically increase the successful recovery of sailors who have fallen overboard. To date, the set it and forget it system has been responsible for the rescue of 29 Navy sailors worldwide. Visit blairsupplyusa.com.
"[ORCA] is an amazing tool for us to have on board," said Rear Admiral Michael C. Manazir while in command of the ORCA-protected carrier U.S.S. Nimitz. "It's one more way to ensure that we never leave a sailor behind."